Veneers
---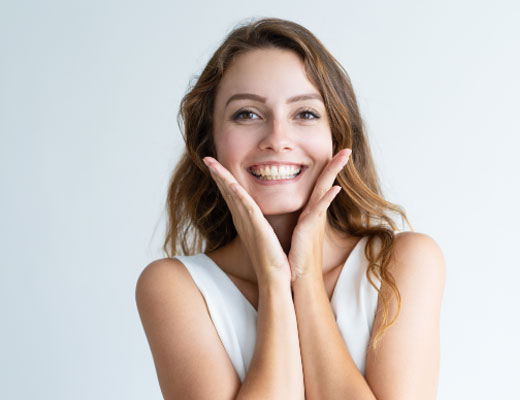 Dental veneers are a popular cosmetic dental treatment used to improve the appearance of teeth. Veneers are thin, custom-made shells placed over the teeth' front surface to cover imperfections such as stains, chips, or gaps.
The proficient team at Optimal Smiles of Longmeadow, MA, is proud to serve the local community with premium dental services, improving and enhancing the appearance of your smile while also repairing and restoring its structural function.
How Can Veneers Help Me?
Veneers are made of a composite resin that is highly long-lasting and matches the appearance of a natural and healthy tooth. Not only do they improve your appearance, but they are also minimally invasive, stain-resistant, and very durable, despite their thin layer. This is because it is placed over your natural tooth, reinforcing the veneer.
Your Personalized Smile Solution
Dental veneers may be an excellent option if you want to improve your teeth's appearance or correct minor dental imperfections. Contact your local dental professional to schedule a consultation and learn how dental veneers can help you achieve the smile you have always wanted. During your next consultation with the competent team at Optimal Smiles of Longmeadow, MA, you can be sure that you are receiving the best care and guidance you and your family deserve.