Implants
---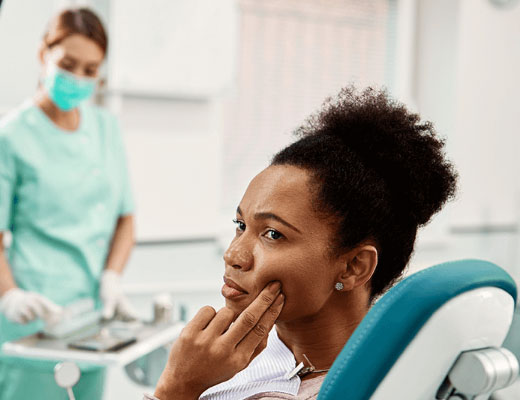 Dental implants are a popular and effective solution for replacing missing teeth. Dental implants are small, screw-like devices surgically placed into the jawbone to support replacement teeth, such as crowns, bridges, or dentures. Dental implants are made of biocompatible materials such as titanium, which allows them to fuse with the jawbone and provide a robust and stable foundation for replacement teeth.
The experienced team at Optimal Smiles of Longmeadow, MA, is proud to serve the local community with premium dental services, ensuring oral care is holistically complete with affordable and effective dental implants.
How Can Dental Implants Help?
Dental implants can improve oral health by preventing bone loss and preserving the surrounding teeth. Unlike traditional bridges, dental implants do not require the removal of healthy teeth for support, which can lead to additional dental problems in the future. Dental implants are custom-made to match the natural teeth' color, shape, and size, providing a seamless, natural-looking result. The replacement teeth supported by dental implants are designed to blend in with the surrounding teeth, creating a beautiful, natural-looking smile.
Your Key to A Confident and Healthy Life
Whether you are missing one or several teeth, dental implants can provide a natural-looking, long-lasting solution that can improve oral health, appearance, and quality of life. During your next consultation with the talented team at Optimal Smiles of Longmeadow, MA, you can be sure that you are receiving the best care and guidance you and your family deserve.