Root Canals
---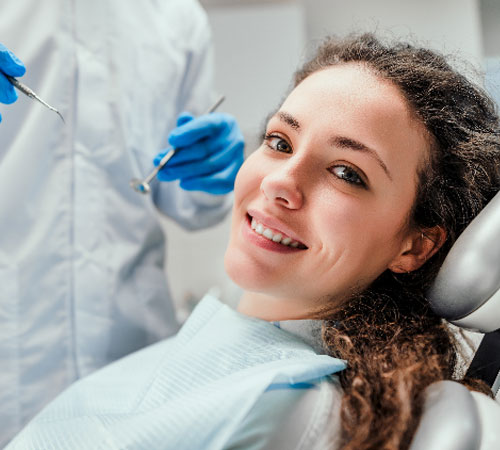 Root canals are a dental procedure used to treat a damaged or infected tooth pulp. Although "root canal" often evokes images of a painful and daunting experience, it is a standard and essential procedure that can relieve discomfort and preserve your natural teeth.
The adept team at Optimal Smiles of Longmeadow, MA, proudly serves the local community with premium dental services, mitigating the risk to your teeth before they become more problematic.
How Do Root Canal Procedures Help?
A root canal is necessary when the tooth pulp becomes infected or damaged for various reasons, including deep decay, repeated dental procedures, trauma to the tooth, or a cracked or chipped tooth. The symptoms of infected or damaged pulp may include severe tooth pain, sensitivity to hot and cold temperatures, swelling, and tenderness in the gums. A root canal may seem intimidating, but it is a safe and effective way to treat damaged or infected pulp and keep your natural tooth.
Your Trusted Dental Care Expert
Root canals are a safe and effective way to treat infected or damaged tooth pulp, relieve pain, and save your natural tooth. If you are experiencing severe tooth pain or sensitivity, don't wait until the condition worsens. During your next consultation with the skillful team at Optimal Smiles of Longmeadow, MA, you can be sure that you are receiving the best care and guidance you and your family deserve.